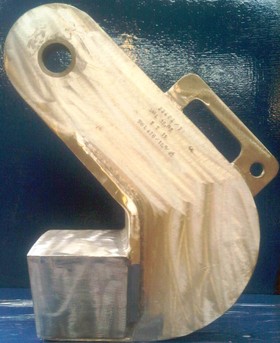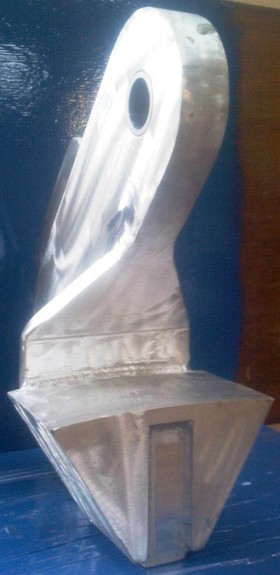 All Aluminium pipe hooks, for lifting pipe where the bevel edge needs protecting from damage.
The soft metal of the aluminium pipe hook is designed to be less damaging to pipes and is especially useful for pipes with bevel edges.
Aluminium pipe hooks are lightweight for ease of use, and with an integral lifting handle these hooks are ideal for the pipeliner in the field.
The aluminium pipe lifting hooks are available from 4″ up to 48″ (specials on request), and with lifting capacities of 1000 to 16000 kgs per hook.
Aluminium pipehooks or Pipeline hooks have an integrated handle and are manufactured in the United Kingdom to the highest standards.
Aluminium pipehooks are ideal for lifting bevelled edge pipes for reduced damage to pipe edges.
All hooks are supplied with a full test certificate.
If you need pipe lifting hooks, then take a look at our product range. We are certain to have the solution for you! Our commitment to quality means you're always getting the best from PCES Limited.