The Cengar CL50 Powered Saw was the first of its kind in the World, originally designed for use with broken hand hacksaw blades, but now used with a range of standard and special 12mm (1/2″) wide Bi-Metal Blades
The CL75 Saw uses 19mm (3/4″) wide Bi-Metal Blades to cut pipes up to 150mm (6″) diameter. It can also be fitted to a pipe & profile clamp for square cutting.
Both Saws are fitted with a safety isolator. Conversion from one to the other is done by simply changing the Nosepiece.
Now available with optional front (inside) trigger
Used for many applications in Oil & Petrochemical, Fabrication, Ship Building and Repair, Boatbuilding, Aircraft Maintenance and by Fire and Rescue Services.

CL50
Uses any 12mm (1/2″) wide
Bi-Metal hand or machine bladeThe cl50 shown with it's pipeclamp accessory
CL75
Uses 19mm (3/4″) wide
Cengar Blue Bi-Metal machine blades
Clamps available for cutting pipe and sections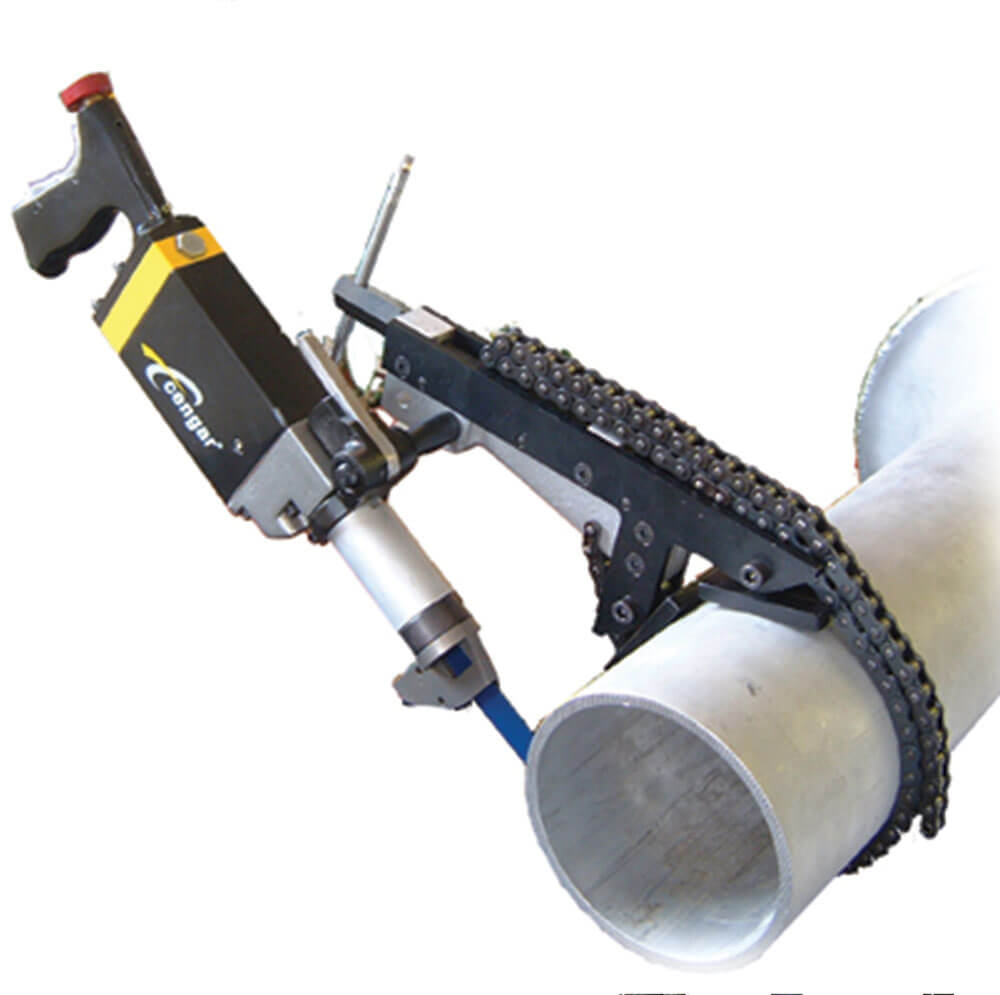 Cengar JSZ Powered Hacksaw
Originally made for use in underground coal mining, the Cengar JSZ reciprocating hacksaw is now used in the Oil & Petrochemical and Pipe Fabrication Industries for cutting steel sections and pipe up to 300mm (12″) diameter.
The Saw comes complete with a pipe & profile clamp, and a blade guide to ensure straight cuts. Using it in a mounted position means there is no hand arm vibration problem.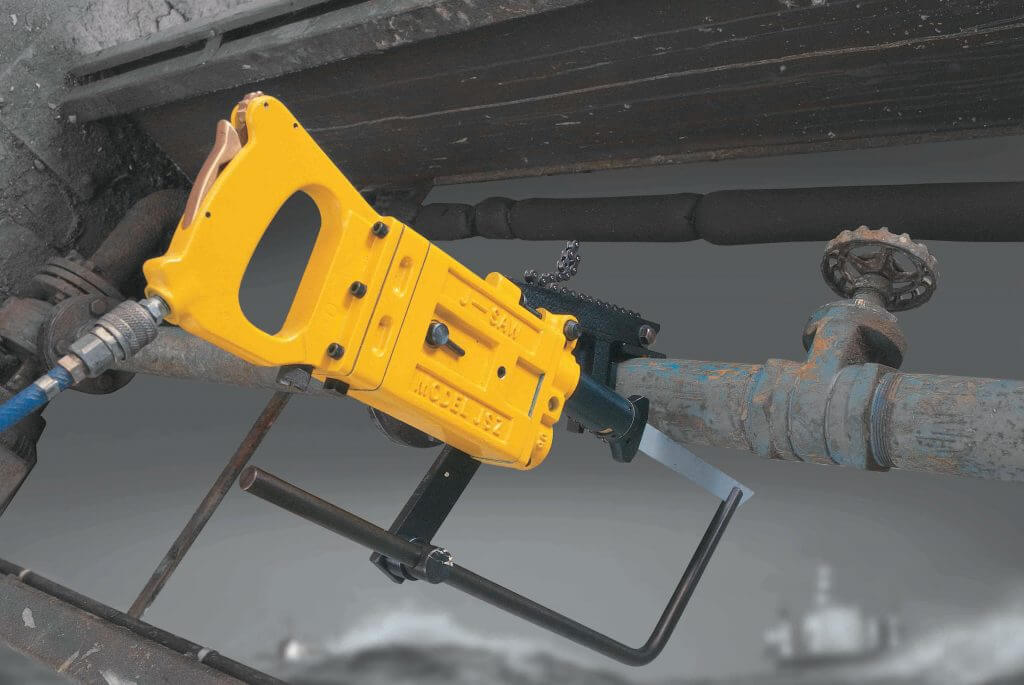 This dual speed machine is fitted with automatic lubrication and a trigger lock.
Uses Cengar 25mm (1″) wide Bi-Metal Saw Blades.
Cengar CL and JP saws are supplied in a strong plastic carrying case complete with oil, blades and operation & maintenance manual.
The Cengar green oil and blades are specially made to a high quality standard for use on Cengar saws and where appropriate other brands.
Cengar also manufacture a clamp kit which allows the CL75 & JSZ saws to be used hands-free.
A wide range of saw blades is available to cover most materials from wood to stainless steel